Biography - More About me
July 21, 2020
Jon Lynch
2,485 views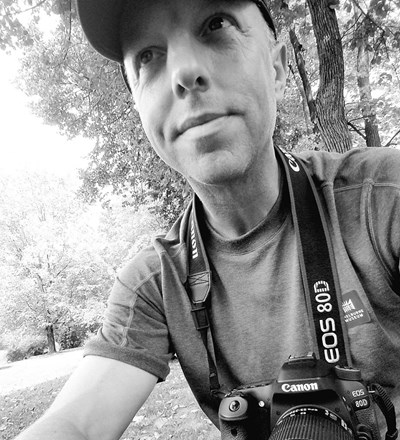 I was born and raised in a coal-mining town in northern England. The son of two school teachers, I became fascinated with technology and computers when my Dad brought home one of the first personal computers from school in the mid 1970s. I took to it quickly, and at the age of 14 wrote my first commercially successful software -- a suite of mathematics and music educational software. After high school, I attended the University of Cambridge where I earned a Bachelor's and Master's degree in Computer Science.
After college, I came to the US, earned my Green Card and ultimately naturalized as a US citizen -- a ceremony that was deeply humbling and absolutely unforgettable. An 18-year resident of Colchester, I live with my wife, Kimberly, 5-year-old son, Zachary, and 22-year-old son (and future pharmacist), Andrew.
I have worked as a software engineer for several Vermont and New England-based companies. As Vice President of Engineering for Monster.com, I grew the pioneer career website from 15 employees to over 6,000. As I approach my 50th year, I have now returned to my true passion - teaching (somehow I knew I always would!) I don't hold a teaching degree, but I enjoy privately tutoring high school and college level students in the areas of Computer Science and Mathematics.
Although recently sidelined with a knee injury, I'm an avid hiker, runner and triathlete. I also enjoy photography, cooking and playing the piano.
I consider myself to be a "moderate Republican." I am fiscally conservative and socially moderate. Above all, I will be a staunch advocate for your individual rights. I believe that the government should work for the people, not the other way around.
What I Bring to the Table
To Montpelier, I will bring fresh energy, an analytical approach and an optimistic must-do mindset. I have successfully worked as a software engineer for over 30 years. Creativity and problem-solving are baked into my DNA. I do not accept boilerplate or stop-gap hacks that burden us with unintended consequences. I will find resilient, durable win-win solutions to the difficult problems that Vermonters face. I will fight to shrink government, cut regulations and taxes that are stifling small-businesses and increasing our cost of living.
Why settle for just getting by when we can thrive?