About Me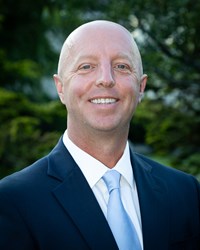 I am the Colchester candidate for State Representative (Chittenden 9-2 District) with a plan to revitalize and transform our economy, bring 10,000 new high-paid jobs to Vermont within four years, and 30,000 jobs within ten years. Your taxes and your cost of living will finally go down. Read about how I'm going to do it.
I have been a Colchester resident for 18 years. I am a father, a husband, a home-owner and a small-business owner. I live with my wife Kimberly, and sons Andrew and Zachary. A more complete bio is here.
Voting Record Comparison
See my new voting record comparison with our current Representative, Sarita Austin.
Put Me to Work!
I am stepping up to serve you - Colchester residents. You deserve better than you have been paying for, and I will deliver. I will not be silent on issues that affect you. I will sponsor legislation that helps us all, and I will fight to refactor or repeal existing legislation that is ill-conceived or ineffective.
If you'd like to see a pragmatic, energetic, analytical thinker and proven changemaker in Montpelier who wants to see smaller, more efficient and more business-friendly government please send me there to get the job done.
Why Am I Running?
I never imagined running for legislative office, but I now feel compelled to do so. I love Vermont and Colchester dearly, and I want to be able to stay here. I am tired of seeing my friends leave Vermont reluctantly for other states due to our poor economy, lack of job prospects and ever-increasing costs of living. I am dissatisfied with our current representation and I am unhappy with the direction Vermont is heading economically and socially. Vermonters must not be forced to fund any more Utopian boondoggles peddled by out-of-state lobbyists.
My Promises to You
I would be honored to earn your trust and win your vote. If elected, I promise the following:
I will show up every day in Montpelier during the legislative session and serve faithfully as your Representative. I will be the first person to arrive in the morning, and the last to leave.
I will never vote to raise your taxes. Period.
I will never vote for legislation that I feel would infringe on your federal or state Constitutional rights.
I will personally respond to your emails and phone calls within 24 hours.
I will bring a new level of legislative transparency to my consituents. I will give online updates via video, blog and email at least weekly, and more frequently for urgent issues.
I don't have all the answers. I will work hard to earn your trust and understand your concerns.
My Priorities
Grow our Economy
The Vermont economy has taken an unprecedented hit from COVID-19, but it has been limping along for decades.
Read about my plan
to dramatically grow our economy and increase our tax base so we can finally begin to thrive! I will
never
vote to increase your taxes.
---
Give Our Seniors a Break!
As I travel around Colchester, some of the most poignant stories I hear are from our seniors on fixed incomes who are worried they will not be able to stay in their homes if our Property Taxes keep rising the way they have. Despite having children and grandchildren here in Vermont and a strong will to stay here, many are forced to leave for more tax-friendly states where their dollars go a lot further. That's why I will introduce legislation in my first term in office to
completely eliminate Vermont's unfair tax on Social Security income
.
---
The Opioids Epidemic
The Opioids epidemic is wreacking havoc in families and communities across our state. We all know someone who has been affected. Read more about
my plan
to address the issue head on.
Save Our State Colleges
Our State College System is a Vermont treasure and the lifeblood of many of our communities. With my bold plan, we will partner with the private sector to create world-class centers of excellence in the areas of Technology and the Skilled Trades. Graduates will be ready from day one to embark on fulfulling, high-paid careers!
Read more...
.
Paid Family Leave
I support paid family leave, but not the way it has been proposed in Montpelier. My free-market solution is more economical, more effective and more equitable. Read about
my innovative plan here
.